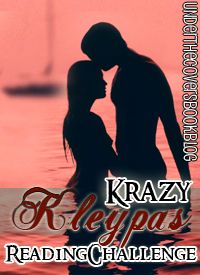 I've read a few of Kleypas historical romance, but I'd like to dapple in her contemporary books. I happen to own all three of the books in the Travis series, so I'm going to give them a try.
You can find out more about the challenge
here
.
I'll be participating in Level one and reading three books.